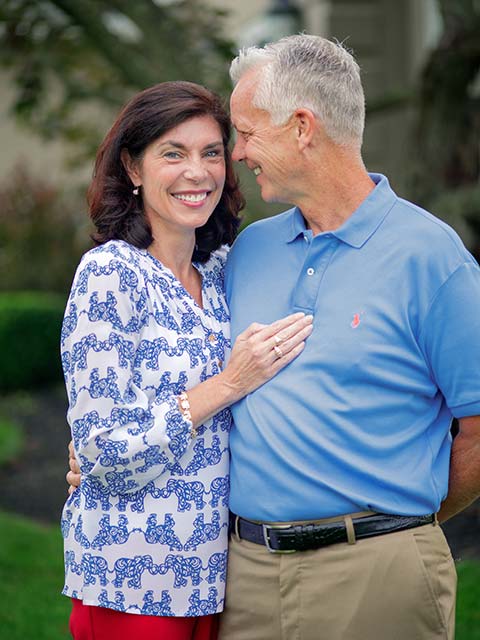 Meet Kristin


Kristin Phillips-Hill has dedicated most of her adult life to public service and working to make communities stronger. A mother of three, Kristin has been married to Richard Hill for 31 years where together they have raised their children – right here in York County. Over those years, Kristin has been a dedicated volunteer, actively involved in the community by serving on various athletic booster clubs, parent organizations, and church groups.
In 2011, Kristin sought and won a seat on the Dallastown school board seeking fiscal responsibility and educational excellence. While on the school board, she fought against tax increases, worked to keep spending in check, and improved educational outcomes. After a few years of service, Kristin took her "taxpayer first" approach to one place that really needed it more: Harrisburg.
In 2015, Kristin was sworn in as State Representative. She listened to the people she represented, made their agenda her agenda, and quickly made a name for herself by working on the issues important to them; property tax elimination, fighting tax increases, improving education, and introducing bills to make Pennsylvania more business friendly.
In her first term as a State Senator, Kristin has had more bills signed into law than nearly any other lawmaker over that span. She consistently fought to reopen small businesses when Gov. Tom Wolf unilaterally imposed the second-most-restrictive economic shutdown in the nation. She cosponsored a constitutional amendment the voters ultimately approved, including with over 60% of the vote in York County, to end Gov. Wolf's executive power that were crippling Pennsylvanians. 
Her voting record reflects her commitment to serving the taxpayers of York County. She has consistently voted to allow greater transparency in state government and public schools. Finally, she has rejected the liberal anti-Second Amendment policies leading to unprecedented violence and carjackings in cities by standing up for our Second Amendment rights.